Yen Sun expects automotive cooling fan demand to soar in 2021
Aaron Lee, Taipei; Joseph Tsai, DIGITIMES
Taiwan-based cooling solution developer Yen Sun Technology is optimistic about its operation in 2021 as demand for automotive cooling fans is expected to surge and sales of IT fans continue to be boosted by the stay-at-home economy in the wake of the coronavirus pandemic, according to company general manager Robert Liu.
In August, Yen Sun's revenues from the automotive segment accounted for 28% of the overall amount and the high-end IT and network communication segment contributed 37%, Liu said.
Yen Sun pointed out that its revenues from the high-end IT and network communication business are being driven primarily by cooling solution orders for gaming products, cloud computing datacenters and servers. Because of the stay-at-home economy and 5G, Yen Sun's overall gross margin and profitability in the second half of 2020 are expected to stay at similar levels to the first, Liu noted.
Currently, Yen Sun' automotive clients are mainly adjusting inventory level. With the process likely to end in November, Yen Sun expects its orders to turn robust in 2021, Liu pointed out.
Yen Sun's newly established factory in China for automotive cooling fans will begin mass production in 2021 with maximum monthly capacity from the site to reach 1.2 million units, Liu said.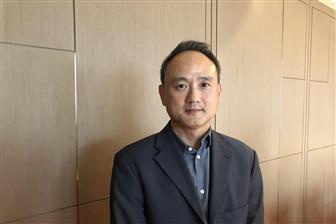 Yen Sun general manager Robert Liu
Photo: Aaron Lee, Digitimes, September 2020