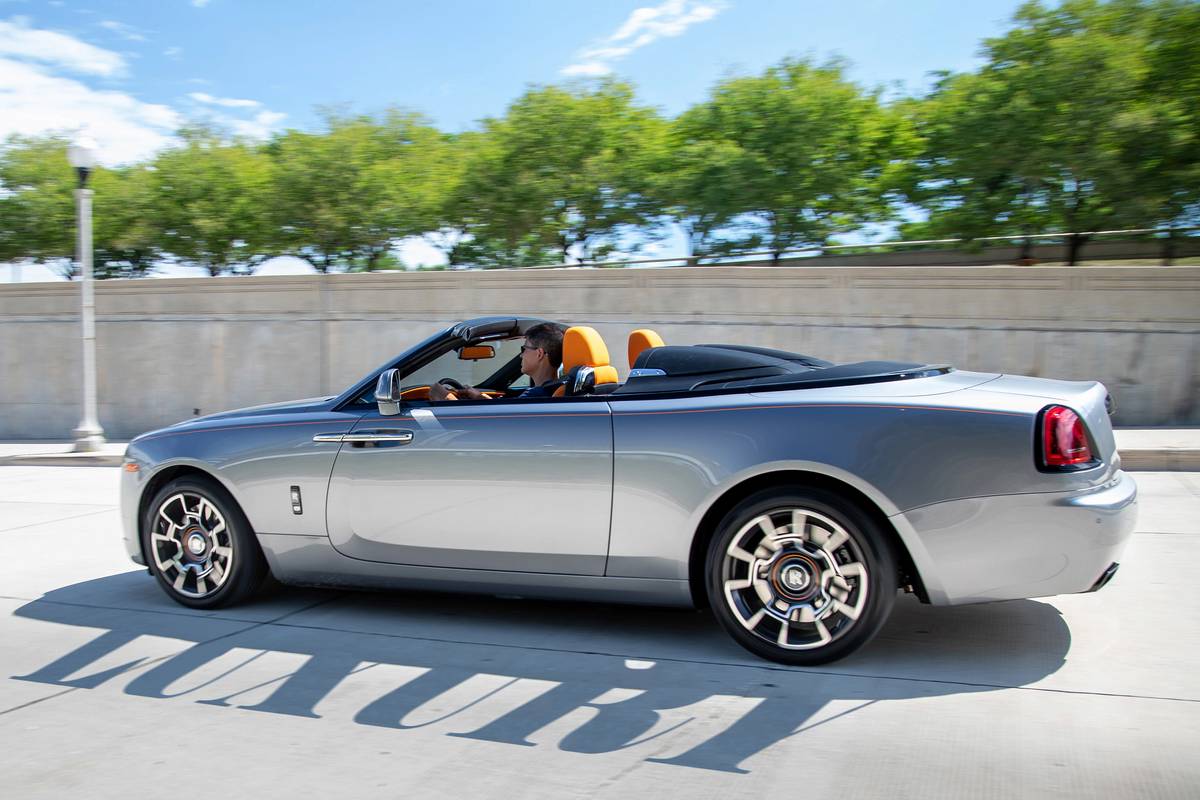 In days of old, when carburetors ruled the road, the term "luxury car" generally described chrome-laden land yachts from brands such as Cadillac, Lincoln and Chrysler — and they were cars, not SUVs or trucks.
Related: When Do New Cars Come Out?
Now, though, "luxury" can describe all kinds of vehicles, from compact coupes to large pickups, and the brand name alone may not be enough to separate the upper crust from the hoi polloi.
For example, Jeep isn't considered a luxury brand, but the recently announced Grand Wagoneer will cost more than $100,000 when fully loaded. That's more than double the starting prices of the Lexus ES 350 and IS 300, the entry-level sedans from Toyota's luxury brand.
Ford blurs the lines between luxury and ordinary with the F-150 Limited SuperCrew, a truck carrying an MSRP that can top $70,000. The Limited comes with amenities such as a Bang & Olufsen sound system, heated leather seats with 10-way power adjustments in front, LED headlights, power running boards, a twin-panel moonroof and a power sliding rear window. That sounds pretty luxurious, doesn't it?
Though the brand name or MSRP may not tell the whole story, they are significant parts of the picture.
Mention Audi, BMW, Cadillac, Infiniti, Lexus, Lincoln and Mercedes-Benz, and most are likely to think of them as luxury brands because of their reputations, how they're marketed, the features they offer and their price ranges. Though Ford and Jeep have some models that cost more than $50,000, at Cadillac, Lexus and Mercedes a majority cost more than that.
Manufacturers also use advertising and marketing to groom car shoppers to think of them as brands that offer more than the mainstream brands — a cut above the average, and that is often true.
Luxury cars often use higher-quality interior materials and have features that aren't available on lower-priced models — engines, transmissions, sound systems, telematics, safety features — and are packed with more amenities. They also may have more sound insulation, high-quality body parts and aluminum or carbon fiber components instead of steel.
Warranties on luxury cars sometimes are longer than those for lesser brands from the same manufacturer, and owners may be entitled to more concierge services, such as vehicle pickup and delivery for routine maintenance or warranty repairs.
There is no minimum price for a vehicle to be defined as a luxury car, but all except a handful of current offerings from the widely recognized luxury brands start at more than $35,000. Once options are tacked on there won't be many vehicles that roll out of luxury-brand showrooms for less than $40,000.
But like beauty, it's partly in the eye of the beholder. Some think of their Buick Enclave Avenir or Toyota Avalon Limited as luxury vehicles. At the very least they're more luxurious than the cheaper versions of those models.
These days, luxury car may be the wrong term to use because the bestselling models for several luxury brands, including BMW, Cadillac, Jaguar, Lexus and others, are SUVs, not sedans. Meanwhile, Cars.com's Luxury Car of the Year for 2020 was neither from a "luxury" brand nor a "car," but instead the 2020 Ram 1500 in either the Laramie Longhorn or Limited trim.
More From Cars.com:
Cars.com's Editorial department is your source for automotive news and reviews. In line with Cars.com's long-standing ethics policy, editors and reviewers don't accept gifts or free trips from automakers. The Editorial department is independent of Cars.com's advertising, sales and sponsored content departments.
Share