Buying a new car is a thorough exercise in decision making. Silver or white? Sedan or coupe? Family hauler or Lotus Elise? Do you want fries with that? The decisions, seemingly endless, can easily lead would-be car buyers into analysis paralysis.
This is especially true when considering one of the first big questions you should ask yourself: Should you buy a new or used car?
For many in the market, especially frugal Utahns, a used car makes sense. However, there are several scenarios in which buying a new car could be a better way to go.
Here are five scenarios in which it makes sense to buy a new car over an older, used one.
You keep your cars a long time
If you're someone who drives your cars until the wheels fall off, and you have the money to spend on a new car, then the depreciation of a new car likely isn't going to bother you much.
According to a study by iSeeCars, most cars depreciate over 49% the first five years of ownership, but eventually, should you keep the car long enough, what you owe will even out with the value of the car.
You want better incentives and financing offers
If you have great credit you will have a host of rebates, tax incentives, dealer sales, manufacturer incentives, and special finance rates waiting for you at the dealership finance office.
With COVID-19 impacting car sales across the board, it is an unusually advantageous time to buy a new car, given the attractive incentives and interest rates available. Subaru, Ford, Chevy, Volkswagen, Honda, Hyundai, Kia and others are all offering zero-percent financing on most of their new cars, trucks and SUVs.
For example, compare a new Ford F-150 and a 2017 F-150: This new model at Performance Ford in Bountiful is listed at $50,440. With 0% financing for 72 months, a monthly payment would be just about $700 (excluding tax, title, license, fees, etc.). A similarly equipped 2017 F-150 usually goes for about $46,000 on KSL Cars. While the latter truck is less expensive and still relatively new, depending on the loan rate, the payment could be $10 higher than buying the new F-150 at 0% interest.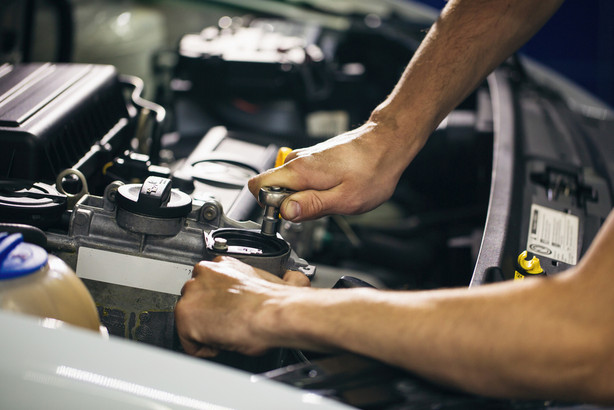 You have concerns about maintenance history and reliability
If the thought of having to take time off work to have unexpected car issues addressed by a mechanic worries you, consider purchasing new.
Most newer cars are resiliently made and have no issue going several hundred thousand miles if properly maintained. Newer cars don't require many repairs for unexpected issues, and if they do, warranties ranging from three to 10 years cover many of the costs.
The Penny Hoarder recommends saving at least $100/month to go toward annual car maintenance and repairs for older cars. Should the used vehicle have an uncertain maintenance history and an expired warranty, then all the money you saved buying used could be quickly used up for costly repairs.
If you can't afford a new car, be patient and vigilant. Set up alerts on KSL Cars to notify you of new listings, get a pre-purchase inspection, ask for maintenance records and move forward using your best judgment.
You want a car that retains value well
As mentioned, most cars depreciate to almost half their original price in the first five years, which means that many cars can be good used deals.
However, there are more than a dozen models that make more sense to shop for new rather than used. In general, most Toyotas, Subarus, Jeep Wranglers, Lexuses, and Porsches fit this category. These brands might lose only a paltry 30-40% of their value or less in the first five years, depending on the model.
In considering depreciation and retaining value, take the Toyota Tacoma, for example: This new 2020 Tacoma TRD Off-Road at Larry H. Miller Toyota is listed at $37,123. Compared to this 2015 base Tacoma listed for $31,852, the new Tacoma seems like a bargain for a truck with more features, newer technology and zero miles.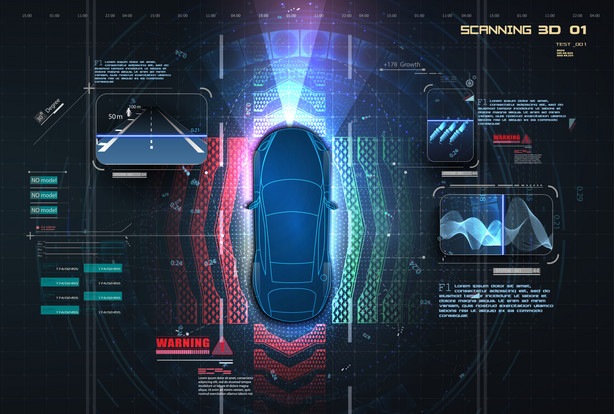 You prefer safety features and technology
Bragging about how your 1996 Camry costs you $200 is great — until you're injured in an accident. Safety features have come a long way since those automatic seatbelts of 30 years ago, so if you want to keep your family as safe as possible, you're going to have to get into a newer car versus an older one.
And newer safety technology is working. According to the National Highway Traffic Safety Administration, the fatality rate for passengers in serious accidents in 2013–2017 model-year cars is only 26%, while older cars from 1997–2002 have a fatality rate of 42%.
So before you get too excited at the prospect of that budget-saving 1992 "cheap commuter," ask yourself what your life is worth. If your safety and that of your family is a priority, then buying new is the best way to ensure you're getting life-saving tech — like adaptive cruise control, automatic emergency braking, lane departure warning/assist, blind-spot detection, rear-view cameras and more.
Buying new doesn't always make financial sense, but it might make sense more than you think. Before you settle on a car, be sure to research all finance options, depreciation, maintenance history and general wear and tear. There is no one "right way" to buy a car, but walking into a dealership having done your homework can go a long way in ensuring you get the best deal, new or used.
About the author: Having owned everything from a DeLorean to an E46 M3, Jason Bell is a lifelong car enthusiast. Jason is currently getting his master's degree in professional communication from Weber State University and loves sharing his passions as a teacher, writer, and speaker. He can be reached at cinnanekbell@gmail.com.
×
More stories you may be interested in