New Study Reveals The World's Top 50 Employers
October 3, 2020
Who are the most desirable companies to work for? Universum, one of the global leaders in employer branding, measures how attractive firms are from an employment perspective and recently published the "World's Most Attractive Employers" list based on the data. Below, I share the top 50 global employer brands and insight from Mats Röjdmark, CEO of Universum, on key "gainers"/"losers" and advice to companies seeking to improve their image.
Kimberly Whitler: What is the methodology you use to identify the "World's Most Attractive Employers"?
Mats Röjdmark: Universum surveys over 200,000 students from the world's largest 12 economies each year. We specifically target students majoring in business, engineering, and IT — which is the talent we know businesses are most focused on hiring. The questions we focus on are related to:
1. Employer attributes: Which employer characteristics do students believe are most important as they consider a future employer? For example, how important is compensation, job security, work-life balance, or training/development? We ask students to rank 40 factors; comparing the relative importance of these is invaluable.
2. Preferred employers: Which employer brands do students most admire? This gives us rich data because we know what employer value propositions (EVPs) each of those brands emphasize. That means we can compare not simply what students say they prioritize, but whether those priorities hold up based on which employers they prefer.
Whitler: What are the criteria used to be included in the list?
Röjdmak: To be added to our "World's Most Attractive Employers" list, companies must rank in the top 90% of employers.
Whitler: What insight do you have about the employers that are at the top of the list?
Röjdmark: To some degree, employers at the top of the list are performing well financially. But what many employers don't appreciate is that market success alone will not attract top talent.
Employers at the top of the list are intentional about how they define their internal culture and the opportunities available to young talent. In any given year, the specific factors students tend to prefer will change. For example, this year we saw a retreat to security and stability among students — something we expect will continue into 2021. And among engineering and IT students, there was a strong preference for companies that are known as innovators and future-makers.
Do we think employers should change their EVPs based on the changing priorities of students year-to-year? No, that would not be sustainable. But we do urge employers to pay attention to these trends over time to understand how well their EVPs and recruiting efforts are holding up.
Whitler: What surprised you about the results?
Röjdmark: I find it fascinating to see which companies and industries are known for innovation. Big names in tech like Google, Amazon, and Microsoft are obvious innovation-drivers, and they've tended to be high-scoring companies in recent years. But this year we see students are bullish about jobs in automotive and manufacturing. These are industries making historic gains in AI, robotics, and automation — and young people want to work for companies on the leading edge. 
Whitler: Any examples?
Röjdmark: Daimler AG jumped 10 points among business students and 8 points among engineering and IT students over the last three years, and many other auto companies gained this year and over the last three years. These are companies investing in electric and battery technology, and even more, they are potentially redefining modes of transportation with investments in ride sharing and public transport. I will be curious to see how the auto industry fare in 2021. Ride sharing has taken a big hit during COVID-19, yet new car sales are up in many markets. Lots of interesting, competing trends in that sector.
Whitler: Any advice to companies that want to improve their employer brand image?
Röjdmark: LVMH offers a compelling case study The company has spent considerable effort redefining and strengthening its employer brand. The payoff is clear in LVMH's employer brand rankings. Over the last three years, it gained 12 points among business students, and eight points among engineering and IT students.
More generally: The key for employers is finding the overlapping circles between (1) what are the reasons young talent loves working for your company, and (2) what factors are university students in search of? If your company culture and values are healthy and dynamic, there is a broad overlap between those two categories.
Whitler: Any thoughts on the big "gainers" and "losers"?
Röjdmark: It's always surprising to see the extent to which employers rise to the surface as power-players, and then also drop from view as others edge past them. This year, Amazon was the biggest gainer — and it's an interesting story, given that as little as four years ago, we were writing about Amazon's troubling employer reputation. Amazon has worked hard over the last few years to redefine itself among students (and, presumably, change its internal culture to match how it presents itself to young people).
On a side note, Amazon pivoted to virtual recruiting before COVID came about, so it was uniquely positioned to react to the pandemic while most companies were experiencing deep disruption to their recruiting efforts.
Aside from LVMH, mentioned above, I am very impressed by Deloitte. The Big Four have taken a tumble in recent years. In part, this is because students are moving away from traditional (what some students interpret as "stuffy") jobs in consulting and financial services in favor of more exciting jobs in tech. But despite this trend, Deloitte is maintaining its position in the rankings. It did drop a point this year, but over three years it has maintained its spot at number five. You may say, "Well, that's not a big win." Keeping its Top 5 spot, considering that the industry is under so much pressure, is a big win for Deloitte.
Join the Discussion: @KimWhitler
You May Also Like
September 14, 2020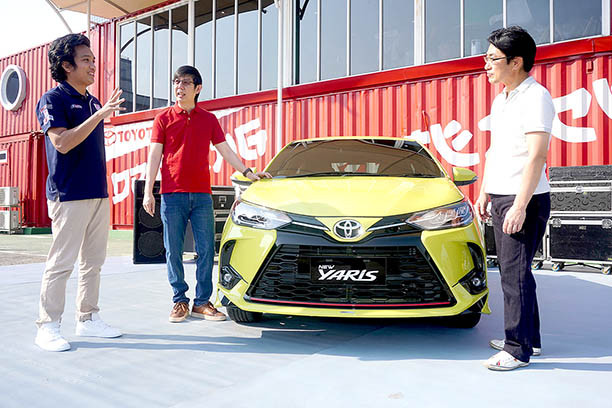 September 19, 2020