Jason sources his motors from TCV (tc-v.com), which probably needs an 'NSFW' warning, given the time you're about to waste on there. TCV connects UK buyers with Japanese dealers; it lets you refine your search to the nth degree and its adverts contain dozens of detail pictures and comprehensive spec lists. You'll see the FOB price (for 'freight on board') but, crucially, you pick your shipping option up front; this immediately bumps the price up by £1500 or so (all of TCV's prices are in US dollars).
You can negotiate with the seller; they make a margin on shipping costs as well as the vehicle price, so there's wiggle room. "The haggling is easy," says Jason. "The sellers get back to you very quickly."
Once you've sealed the deal, you need to transfer the cash. Banks charge through the nose, but there are online resources you can turn to. Once payment is confirmed (TCV holds the money until the car is delivered), you get a shipping confirmation, plus a bill of lading and an export form – both key bits of paperwork. Then you put your feet up and track your ship's progress across the globe (try marinetraffic.com).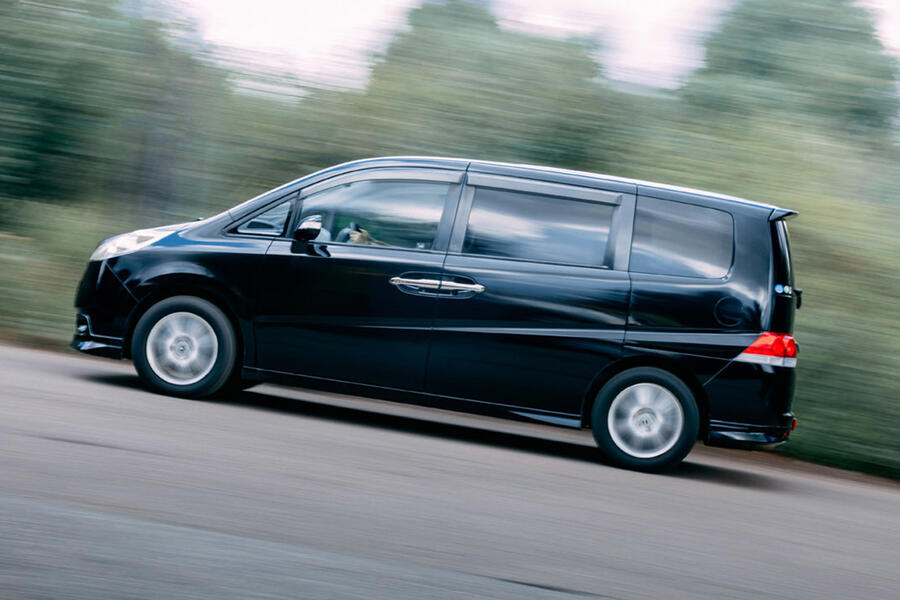 A few weeks before the ship docks, you'll need to contact an import agent ("I just Googled 'import agent Grimsby'," says Jason) to sort out the import tax and VAT, for which they'll need the bill of lading and the export form. "You can do it yourself, but these guys do it all the time," says Jason. You also need an import pack from the DVLA to register the vehicle (£55 plus VED) and to arrange a courier to collect the car from the port and bring it to you (around £200).
Once it arrives, book an MOT test (about £45) and ask the garage to fit a rear foglight (£50) at the same time. "It's the only thing the JDM cars don't have," says Jason.
Finally, bear in mind that JDM cars have no underbody rust protection, so you'll want to get it undersealed. "The two cars I've imported have been mint on arrival, so the underseal has been an easy job," says Jason. "My local garage did it for £150."
That might sound like quite a bit of work, but the process is drawn out over a couple of months. "The thing that makes it work for us in the UK is that there seems to be a lot of fairly old but very low-mileage vehicles that are well looked after and immaculate," says Jason.