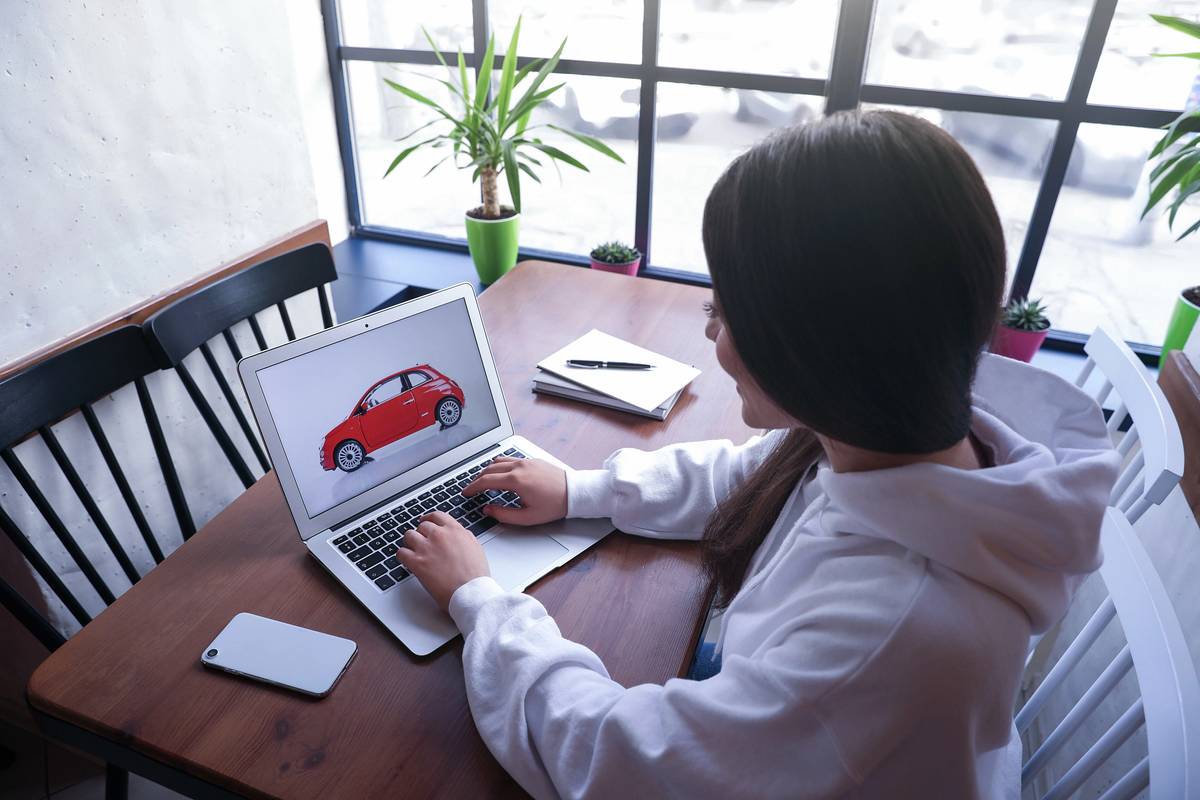 The early weeks of the COVID-19 pandemic saw dozens of states impose high restrictions, or even outright bans, on traditional car sales. Though many jurisdictions have scaled back on the most severe restrictions, it's safe to say car shopping has changed in significant ways. A survey in August 2020 by DealerRater, a Cars.com subsidiary, found some 1 in 5 recent car buyers took advantage of home delivery services. Among separate buyers surveyed in September, some 3 in 5 said they'd use such services if offered. Dealerships are responding: In August, 66% of facilities said they offer home delivery, according to DealerRater; that's up from 49% in March.
Related: Cars.com Buying Guide: How to Buy a Car
With the global pandemic adding a degree of risk to interactions with other people, particularly indoors, it's no wonder shoppers and dealers are trying to move the process virtual. As Cars.com Managing Editor Joe Bruzek can attest in his recent (and largely virtual) family purchase, the brave new world of car buying doesn't just reduce COVID-19 risk — it jettisons many old-world hassles.
Presuming you have a particular model in mind, we have pointers on how to keep the buying process as virtual as possible. Bear in mind, of course, that local restrictions play a big part in what your dealership can do. The specifics of your experience will almost certainly vary, so contact your dealer to learn more.
Scout Out Dealerships That Offer Home Delivery
Part of the negotiation process involves contacting a few dealerships that have examples of the car you want. See if those dealerships have at-home delivery options, something now offered by roughly half of all dealers on Cars.com and encompassing three-fourths of new and used inventory. Such policies may signal that other services, like trade-in valuations and paperwork, have also gone virtual.
It's worth confirming this when you contact the dealership. Ask if it offers at-home delivery and other virtual services, bearing in mind that such efforts become logistically challenging if you live far away. It's worth specifically asking if any part of the process explicitly requires your physical presence. Some dealers may require in-person signatures on key paperwork, for example.
An absolutist approach might require some flexibility in this regard. Bruzek's experience never required setting foot in a dealership, but he did have to show up in the parking lot to take delivery. We won't dole out medical advice on COVID-19, but any process that's largely virtual — even if it involves a socially distanced meetup at the end — is certainly less risky than the in-person alternative.
Negotiate Away
Regardless of specifics on virtual delivery, the negotiating process can remain entirely virtual. You can actively negotiate by email, especially if several local dealerships have similar examples of the car you want. Remember to negotiate exclusively on the out-the-door price, including all taxes and fees for your particular situation. If you plan to finance the car, avoid talk of monthly payments; if asked, you can say you're only interested in negotiating on the out-the-door price, and you'll discuss financing separately. Secure preapproved financing beforehand (again, online and not in person) from a bank or credit union for your vehicle budget, and the dealership will likely offer competitive terms … after you've negotiated the out-the-door price.
Remember, it's unlikely your negotiated out-the-door price includes the optional products typically sold in dealerships' finance-and-insurance room. Such products may include extended warranties (often called service contracts), wheel-and-tire protection plans, prepaid maintenance, gap insurance and much more. Expect dealers to offer such products as part of the online paperwork process, and remember that pricing is often negotiable. Just like in the F&I room, you get to choose which products, if any, you want.
Buying a Used Car, or Getting Rid of One
Buying a used car, or trading one in, can throw a wrench in the virtual game plan. Let's start with the former: We strongly recommend securing an inspection from an independent mechanic before any used-car purchase, but that almost certainly requires in-person interaction. It's one thing for a dealership to provide at-home deliveries; it's another to arrange for a third-party mechanic to retrieve and return the car from said dealer. Ask around, but don't count on finding many mechanics and dealerships with the resources and inclination to work that out.
An alternative is certified pre-owned vehicles, a category of late-model used cars with light refurbishing, manufacturer-backed warranties and other benefits. CPO cars aren't necessarily risk-free, and concerned shoppers will still want to secure a third-party inspection. But they minimize the risk of expensive consequences in the event that you skip an inspection to keep the process virtual.
Trading in a car in, meanwhile, also can complicate negotiations — virtual or not — because the amount offered plays directly into what you owe for the next vehicle. That said, you can still focus on the remaining out-the-door price after your trade-in, whatever its appraisal, and negotiate between different sellers on that number. (To see an example of this, see how we negotiated Cars.com's current long-term car, a 2020 Hyundai Palisade.) What's more, the process can still be largely virtual: DealerRater's August survey found 51% of dealerships claim to offer online estimates for prospective trade-ins, up from 33% in March. You'll want to nail down specifics around any virtual trade-in appraisal (if it's contingent on an on-site inspection, for example) and weigh that against your comfort level with in-person interactions.
Determine Return Policies
Buying a car 100% virtually means you won't be able to test-drive your prospective vehicle, and even the most exhaustive research can fail to highlight a nagging flaw that drives you nuts. In case of such events, it helps if your prospective dealership, or the brand you're shopping from, has a return policy. Even if they require a nominal fee or cover just a few days after you buy the car, such policies give a fallback plan when a virtual process ultimately lands you a physical car.
Other Test-Drive Options
On the other hand, if you just don't feel comfortable signing on the dotted line until you've actually taken a proper test drive of the car you're considering — a wise policy from a purely financial-risk perspective — you may have options there, too. At-home test drives, for example, in which the dealership delivers the vehicle straight to your home for a specified block of time to let you kick the tires and take it for a spin, are increasingly available in response to COVID-19 restrictions.
This, of course, necessitates at least near-interactions with the delivery driver as well as contact with recently touched surfaces in the car — so, again, you'll need to assess your personal risk level, and likely perform your own sanitization job, before your test drive to be sure surfaces you touch are properly disinfected. As we learned early on in the global health crisis, even if a dealership doesn't have a specific policy about at-home test drives, they'll often accommodate requests on a case-by-case basis, so it never hurts to ask.
Not comfortable with all that? You might consider checking out a virtual test drive online — like these — of the model you desire to get an idea of how things look from behind the wheel while sticking to the all-virtual approach.
More From Cars.com:
Related Video:
Cars.com's Editorial department is your source for automotive news and reviews. In line with Cars.com's long-standing ethics policy, editors and reviewers don't accept gifts or free trips from automakers. The Editorial department is independent of Cars.com's advertising, sales and sponsored content departments.
Share