(A story in Automobile Magazine described the Bentley Boys as a "wild and willing pack of wealthy customers and racers whose off-track antics were often as entertaining as their driving.")
Jason Pittack said the group's Barnato investment is about $2.5 million, including the lights and sound system, outdoor patio area, general lounge area, green room and a flex space for parties and events.
Spanning about 7,000 square feet, the Barnato and neighboring 17,000-square-foot Bentley Omaha occupy the former Brix restaurant. The Pittacks, who also run JSP Productions, recently gained control of another 7,000 square feet on the other side of the Bentley dealership. The plan there is to extend the Bentley-Woodhouse selection of exotic cars.
Yin, Bondelid and the Pittacks said programming at Barnato includes concerts showcasing national and emerging talent, DJ nights, Salsa Sundays, upcoming Bachelorette watch parties, a how-to-mix-an-Old Fashioned event. They said a recent outdoor car show drew a couple thousand people over several hours. Parking is available in front and elsewhere in the Village Pointe shopping area.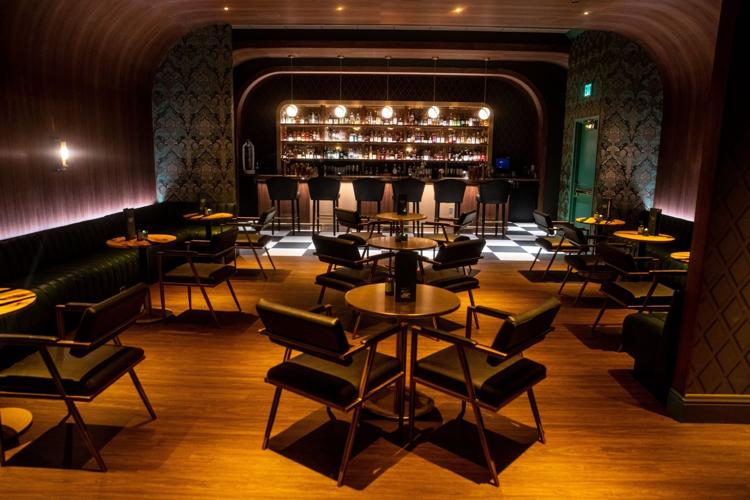 An Oct. 30 Halloween party at Barnato will star Joey Fatone and Chris Kirkpatrick of NSYNC fame.
Tickets are to go on sale next week. Kirkpatrick and Fatone, in addition to performing, will help judge the costume competition.