Component suppliers see growing orders from wearables and automotive electronics
Julian Ho, Taipei; Joseph Tsai, DIGITIMES
Orders for components and materials from makers of consumer electronics products such as true wireless stereo (TWS) earbuds, wearables and smartwatches have begun picking up, as previously deferred demand from the end-market for these devices is recovering, according to sources from the upstream supply chain.
Suppliers are also expected to see their orders from the automotive electronics industry surge in 2021 as clients' inventory is depleting gradually, the sources noted.
Many channel retailers have also been strengthening their deployments in Southeast Asia and are developing new consumer devices to meet local needs, generating new orders for materials and components.
But the situation may not be the same for the handset business. In the wake of US-China trade tensions, Huawei is expected to see sharp drops in smartphone shipments in the fourth quarter, with many of its component suppliers likely to lose orders.
Overall handset sales in 2020 may slip 10-15% on year with 5G models' penetration rate having a chance of approaching 20%, the sources said. Because of the decline, shipments of handset chips including fingerprint sensors, driver ICs, application processors (APs) are all expected to dip, promising fierce competition among chipmakers in the fourth quarter.
The growth in the automotive electronics industry is expected to led by Tesla's mass shipments of its new electric vehicles (EV). Although Tesla's volume shipments will not be sufficient to result in a full recovery in the automotive semiconductor industry, fourth-quarter 2020 will remain a crucial time for the industry to get back on track, as most first-tier integrated device manufacturer (IDM) will have finished adjusting their inventory.
In the medium- to long-term, as upcoming new energy or hybrid cars will all adopt third-generation materials or silicon-power modules such as IGBT, automotive semiconductor suppliers and packaging service providers are still expected to enjoy robust orders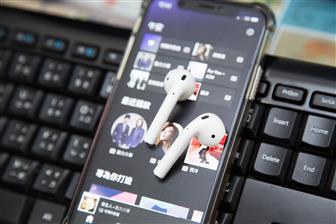 Chip suppliers to enjoy orders for wearables and automotive electronics
Photo: Digitimes file photo