The automotive and airline industries, which play an important role in Vigo County's economy, took a hit in spring production in 2020 amid the global COVID-19 pandemic.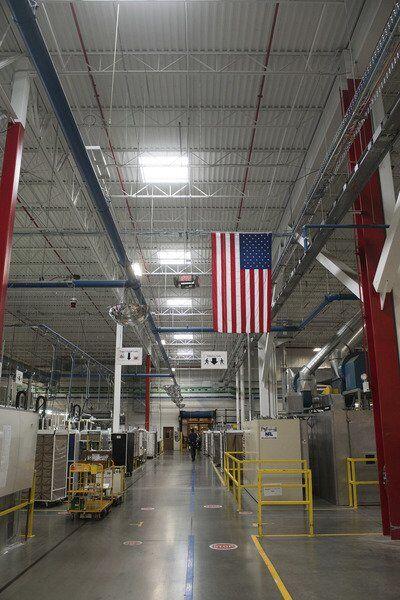 In the Vigo County Industrial Park, ADVICS, a brake system supplier, temporarily shut down from mid March to early April, soon followed by Thyssenkrupp Presta Terre Haute LLC, a maker of automotive steering columns. Other automotive-related makers, such as North American Lighting in Paris, Illinois, also went to limited production then temporarily halted production.
As automotive production has since ramped up, layoffs loom on the horizon in the flight-related industries.
In October, major US airlines, and secondary airlines, have warned of layoffs that will impact more than 80,000 people — including flight attendants, pilots and other workers — when the Cares Act payroll support program for the industry expires. More than 15,000 flight attendants will be off of United Airlines' payroll on Oct. 1, while American Airlines will cut 19,000 employees in October. Delta Air Lines in September already cut about 17,000 workers, about 20 percent of its workforce.
About a third of Alaska Airlines' 3,100 pilots have taken voluntary leave or early retirement as the airline plans to shrink its workforce by 35 percent. Frontier Airlines planned a 35 percent reduction in flight attendants and pilots, impacting 925 flight attendants and 559 pilots. Hawaiian Airlines looks to cut 2,135 workers, including 226 pilots.
The Association of Flight Attendants-CWA, which represents nearly 50,000 flight attendants at 19 airlines, is pushing for an extension of the Cares Act until March 31, 2021.
A slow down in air travel has already impacted companies such as GE Aviation in Terre Haute.
Steve Witt, president of the Terre Haute Economic Development Corporation, said "automotive and aviation are two industrial sectors that are important to Vigo County's economy.
"Our two major OEM [original equipment manufacturer] suppliers — ThyseenKrupp Presta and Advics Manufacturing — were closed for a while because auto plants were closed, but have been back in operation for a good while now. Hopefully the automotive industry will recover," Witt said.
When looking at the aviation industry, "It is a similar situation, but with a longer term recovery," Witt said. "You see in the national news where airlines are furloughing quite a large number of people, so that obviously impacts air travel which impacts demand for new aircraft and servicing of existing aircraft. It is a trickled down effect to the suppliers of aviation components such as GE Aviation," Witt said.
"There are also smaller machine shops and fabricators that are impacted as well. It goes all the way down the line to very small companies as well as larger. Hopefully as air travel will recover quicker than some are predicting. We will keep our fingers crossed there," Witt said.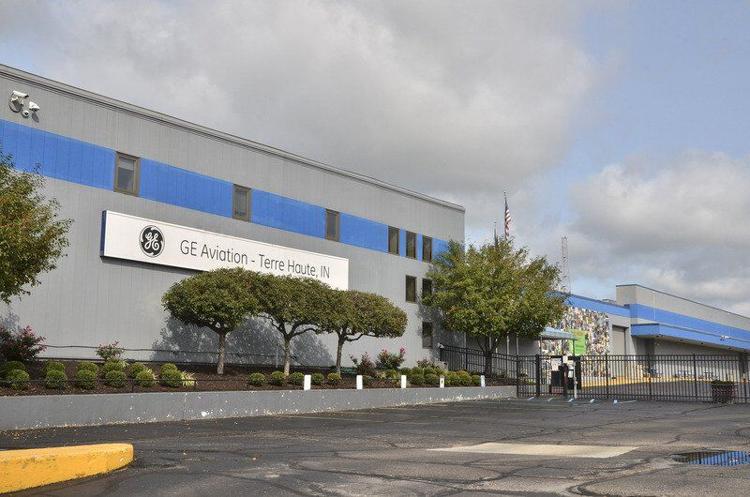 In May, GE Aviation President/CEO David Joyce said the "deep contraction of commercial aviation is unprecedented, affecting every customer worldwide. Global traffic is expected to be down approximately 80 percent in the second quarter….Our aircraft manufacturers have announced reduced production schedules that will extend into 2021 and beyond reacting to the projected prolonged recovery."
Joyce announced the company would reduce its global employee base by 25 percent.
That employee reduction hit Terre Haute.
In Terre Haute, GE Aviation had 460 employees at the first quarter of 2020. The Terre Haute site experienced a reduction "that is consistent with GE's announcement" of a 25 percent cut in its global employee base, including voluntary and involuntary actions, said Perry Bradley, executive director of media relations for GE Aviation.
"The impact is significant," Bradley said, declining further specifics on employment reduction.
At 25 percent, that amounts to a reduction of 115 workers for Terre Haute, however, the company did not have to file a Workers Adjustment and Retraining Notification, or WARN notice.
Under the federal law, a notice is triggered when a company lays off more than 500 workers at a single location or lays off 50 to 499 workers with the layoff constituting at least 33 percent of the active workforce at one site.
"While COVID-19 has been particularly challenging for the aviation business, I am very proud of how our team has worked together to keep each other safe and to enable us respond to the changing business environment. Our people are our most important asset, and I appreciate the efforts of all our team members in helping us confront this challenge," Gerald Beuvelet, GE Aviation Terre Haute site leader, said in a statement to the Tribune-Star.
Beuvelet said GE Aviation in Terre Haute is an essential industry, as defined by the federal Department of Homeland Security, and has maintained operations throughout the pandemic.
"We moved quickly to institute a broad range of new workplace protocols to help protect against the virus, including measures like temperature checks, increased daily cleaning, face coverings, and social distancing," Beuvelet said.
"Because we remained open, we also had an opportunity to help some other local businesses learn from our experience as they worked through bringing workers back and restarting their own operations," he said.
GE Aviation has, however, made manufacturing adjustments to maintain its operations, Beuvelet said, acknowledging a reduction in workforce. Yet the Terre Haute plant has continued production.
"Our military business is a bright spot for us. GE Aviation is a leader in powering military aircraft, including fighters and helicopters. Here in Terre Haute, we have been fortunate to be able to increase manufacturing of components for military engines to meet growing demand on that side of our business," Beuvelet said.
"Providing engines and services for commercial aircraft is a large part of GE Aviation's business," he said. "We're confident the commercial business will eventually rebound, but we expect it to continue to be a challenging environment for air travel for some time, with most airlines and industry groups forecasting a multi-year recovery."
Auto suppliers
In the spring, automotive plants saw production drop as manufacturers in Indiana, including Honda, Toyota, Subaru and GM, suspended production for a limited time. Nationwide, major automotive manufacturers announcing furloughs and layoffs of more than 30,000 workers. That caused a domino effect industry wide hitting automotive suppliers and dealerships.
April sales for major automotive equipment makers fell 20 to 50 percent compared to last year.
North American Lighting's Paris, Illinois, plant was on limited production from March to April and had no production in May, but was back in production by mid June.
On Aug. 7, Kirk Gadberry, president and chief operating officer of North American Lighting in Paris in a corporate release, stated that, "Unfortunately, the number of COVID cases continues to climb in the areas surrounding our manufacturing locations. In fact, we recently experienced a surprising spike in cases at our Salem [Illinois] plant. I believe these cases have now been contained and under control, with affected team members on the road to recovery," Gabberry said.
"I believe the events in Salem are a stark reminder of the need to be vigilant in our fight against COVID-19. We must be disciplined in wearing masks and to proactively choose to limit any potential exposure to the virus," he said. "At NAL we will strictly adhere to CDC guidelines for the protection of our team members," including its return to work parameters once a team member tests positive or is exposed to someone who is positive, Gabbery said.
In September, North American Lighting earned the Illinois Manufacturers' Association 2020 Healthy Manufacturer Certification for its healthy workplace plan in response to COVID-19.
Since returning to production in June, "NAL's production levels have steadily increased and are approaching pre-pandemic levels," said Kayla Boyll, senior corporate branding specialist for North American Lighting.
"Employment is now higher than it was before the spring shut down. We currently employ over 1,300 team members at the Paris plant," Boyll said.
"We are very confident that our operations will continue on an upward trend. Our business remains strong, and we have multiple exciting new launches being built right here in the Paris plant, including lighting components for the new 2021 GMC Yukon," Boyll said.
To support production levels, "We are actively hiring team members for all shifts. Team Members will earn $15.60 per hour plus shift differential, and receive our total rewards benefits package including our highly rated health plans, company 401k contributions, paid vacation days, and holiday plant shutdowns. To insure the safety of our team members, we screen and monitor all associates daily according to COVID-19 CDC guidelines," Boyll said.
Optimism ahead
Back in Indiana, manufacturers statewide remained slightly optimistic, with many returning to at least 80 percent capacity by August, according to the Indiana Manufacturers Association.
"While we still have a long way to go in the recovery, manufacturers appear to be finding ways to adapt and adjust in this uncertain environment," IMA President and CEO Brian Burton said in a statement. "Economic activity in the manufacturing sector grew in August for the fourth consecutive month, with a PMI of 56%, up 1.8 percentage points from July's reading of 54.2%. The IMA will continue supporting manufacturers with timely webinars, communications, and other resources."
A Purchasing Managers' Index above 50 percent indicates the manufacturing economy is expanding.
The Indiana Manufacturers Association in a manufacturing survey completed in August showed that, on a scale of 1 to 10, with 10 being most optimistic, 23% gauged their optimism at 10 compared to 14% in July. Fourteen percent ranked optimism at 9 as compared to 20% in July; and 27% ranked their optimism at 8 compared to 26% in July.
The outlook for the next 6 to 12 months showed that 16% of manufacturers surveyed are very optimistic, 36% are optimistic, 41% are stable, and 8% are pessimistic.
The 18 to 24 month outlook showed that 17% are very optimistic as of August, compared to 14% in July; while 52% are optimistic compared to 53% in July. Twenty-two percent reported they are stable, compared with 21% in a July survey. And 11% revealed they are pessimistic compared to 13% in July.
A lack of childcare appears to be having a profound affect on employers and employees, with 50% of respondents saying it has affected their operations, according to the IMA's survey.
When asked about production levels, 84% of respondents indicated that they are operating at between the 80 and 100 percent range, according to the IMA survey.
Additionally, when questioned as to whether or not the employer performs COVID-19 testing on workers, 20% responded positively, while 88% of employers stated that they require employees to disclose whether they have been exposed to COVID-19.
Reporter Howard Greninger can be reached 812-231-4204 or [email protected]. Follow on Twitter@TribStarHoward.