605 Partnerships Add Shopper, Location and Auto Data
September 14 2020
TV measurement and analytics company 605 has announced new data partnerships with Catalina, PlaceIQ and Polk Automotive Solutions by IHS Markit, combining ad exposure and content viewership with consumer behavior and business outcomes on a 'massive scale'.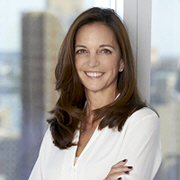 The partnerships tap 605's TV measurement and attribution platforms, IMP4CT and PLATF0RM, with a footprint of 21 million households covering 210 US markets, and promise clients insights on the consumer journey alongside measuring the 'true ROI of their ad spend' across linear television, streaming and on demand.
Founder and CEO Kristin Dolan comments: 'Our ability to deterministically match audience data with TV viewership on a census-level scale, partnered with the capabilities of fellow industry leaders in the data and analytics space, helps facilitate improved outcomes. Catalina, PlaceIQ and IHS Markit are outstanding partners who share our demonstrated commitment to faster and deeper insights, more effective outcomes and a more sophisticated approach to measurement and attribution'. The three partner firms bring shopper intelligence data, location data and vehicle and car buying data
The firm is on the web at www.605.tv .